AC Repair, Installation & Maintenance in Cumming, GA
Need immediate help with a cooling problem? Contact our experts today at
(404) 395-4103
for fast turnarounds and quality AC services in Cumming, GA.
You're busy with your own priorities, and the last thing you want to deal with is a broken air conditioner.
Fortunately, you've got a team of dedicated HVAC professionals who are committed to helping you get your air conditioning problems resolved as quickly as possible.
AmBient Heating and Air provides a full range of HVAC solutions that include AC repair, replacement, and maintenance.
Give us a call today to discuss your needs and learn more about your options. We proudly serve homeowners and businesses throughout Cumming, GA and the surrounding area.
Leave Your Cooling Problems to Our Cumming AC Repair Experts
Frozen evaporator coil — A lack of system maintenance, including failing to replace the air filter regularly, can result in frozen evaporator coils. This is a common issue that results in a lack of cool air.
Damaged fan belt — Squealing noises coming from the air handler often point to a damaged or broken fan belt. A worn out fan belt can cause cooling inefficiencies and will need to be replaced as soon as possible.
Leaking refrigerant — Hissing noises or a foul odor emanating from the air handler likely signal leaking refrigerant. This problem can affect your health if the leak is large enough. Our experts can help you fix the leak quickly and return the refrigerant level to normal.
Wiring issues — Problems with your AC system's wiring can cause your system to stop working altogether. Our experts can help you get to the bottom of the problem and return your system to normal in no time.
Replace Older AC Systems for Greater Energy Efficiency
If your air conditioning system is over 20 years old and it's starting to give you recurring problems, it's time to consider replacement. A new and more efficient system will help lower your utility bills, provide you with more consistent and reliable cooling, and improve the overall energy efficiency in your home or business.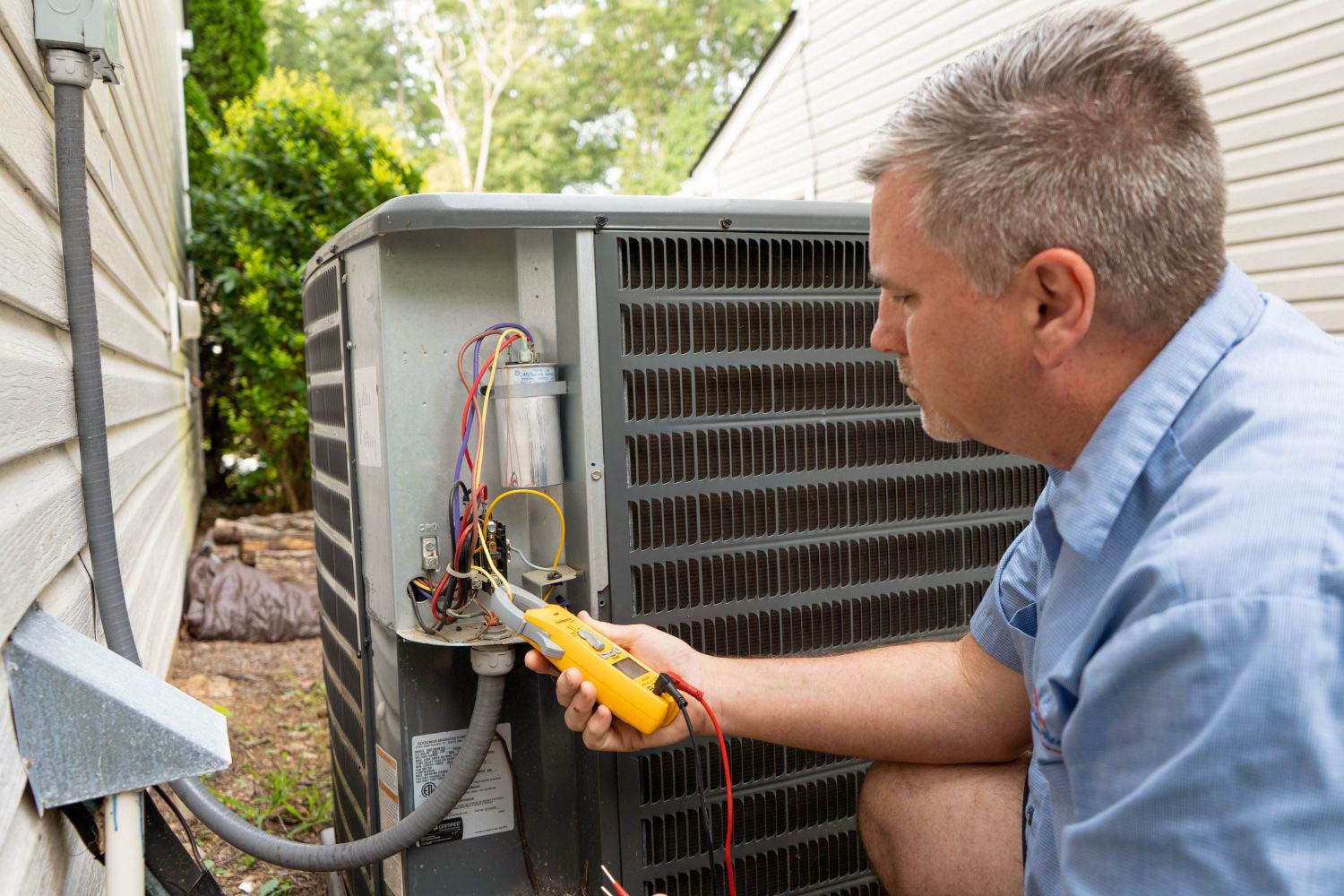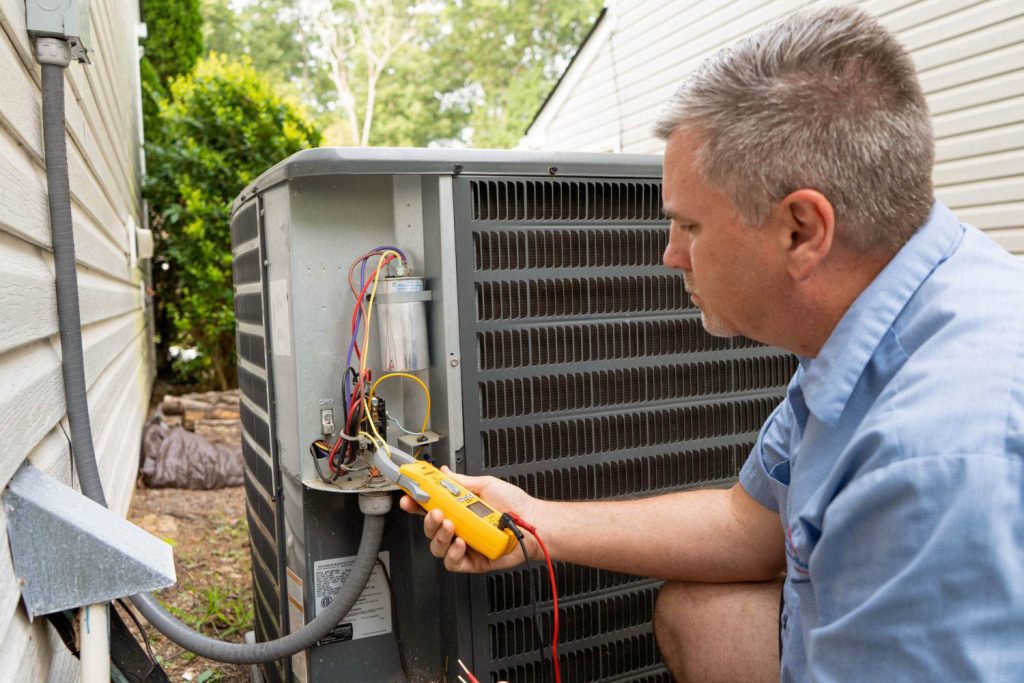 Quality Air Conditioner Services in Cumming, GA
At AmBient Heating and Air we understand how stressful it can be to experience an air conditioning problem, particularly during the summer. This is why our experts are focused on providing fast turnarounds and the quality solutions you deserve.
When you work with us, you can expect friendly customer service, honest opinions and recommendations, and a truly personalized experience.
Contact us today at (404) 395-4103 to book an estimate for AC repair, replacement, or maintenance services in Cumming, GA.