Air Duct Sealing & Insulation in Cumming, GA
Inconsistent indoor temperatures? High energy bills? Leaking air ducts might be the problem. Call (404) 395-4103 today for professional air duct sealing in Cumming, GA.
Leaking air ducts can cause you to lose as much as a third of your indoor air, which in turn can lead to increasingly high utility bills, inconsistent heating and cooling, and overall poor indoor air quality.
Our HVAC experts at AmBient Heating and Air can help you fix your duct issues with professional air sealing and insulation services.
Reach out today to schedule an estimate in Cumming, GA or the surrounding area.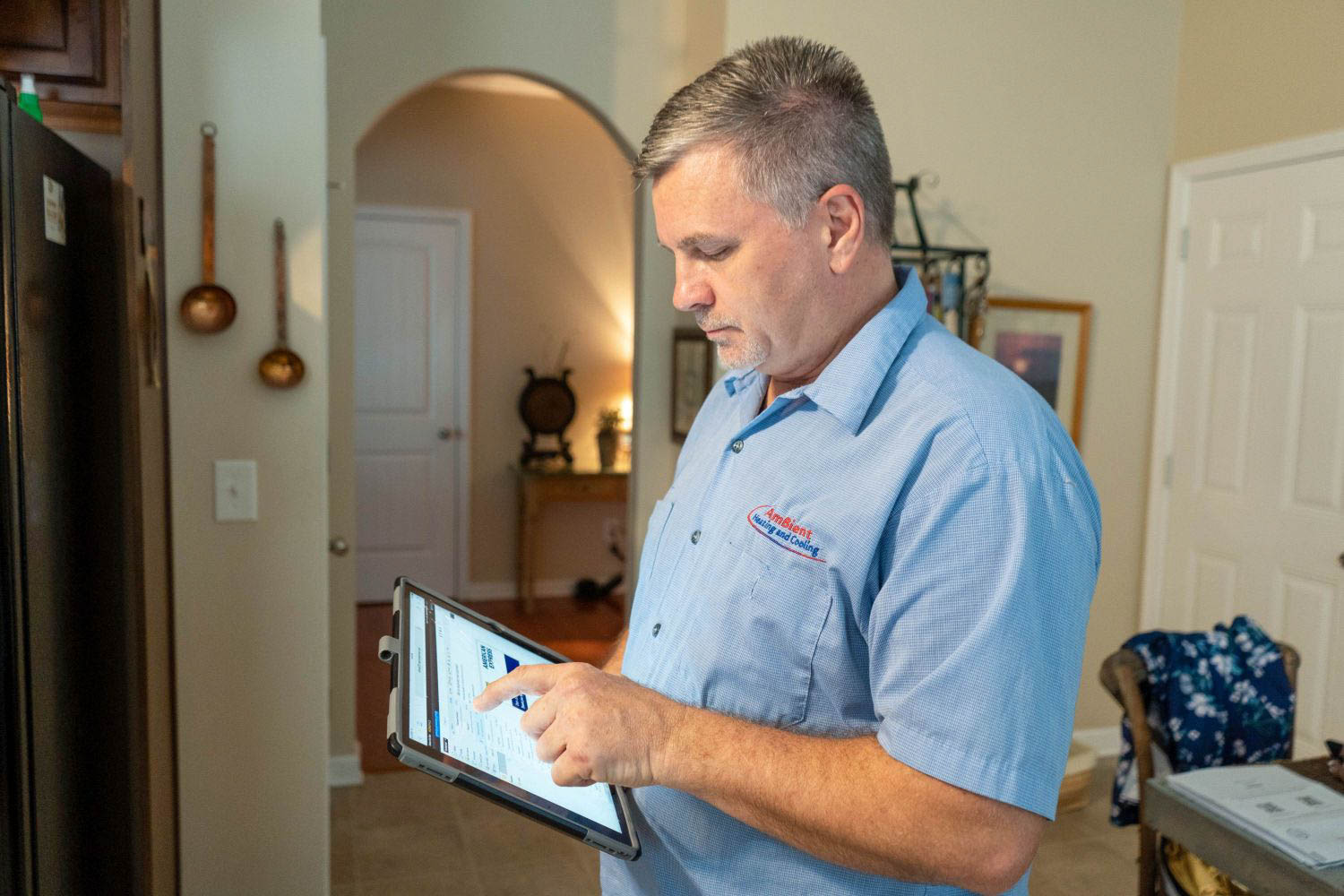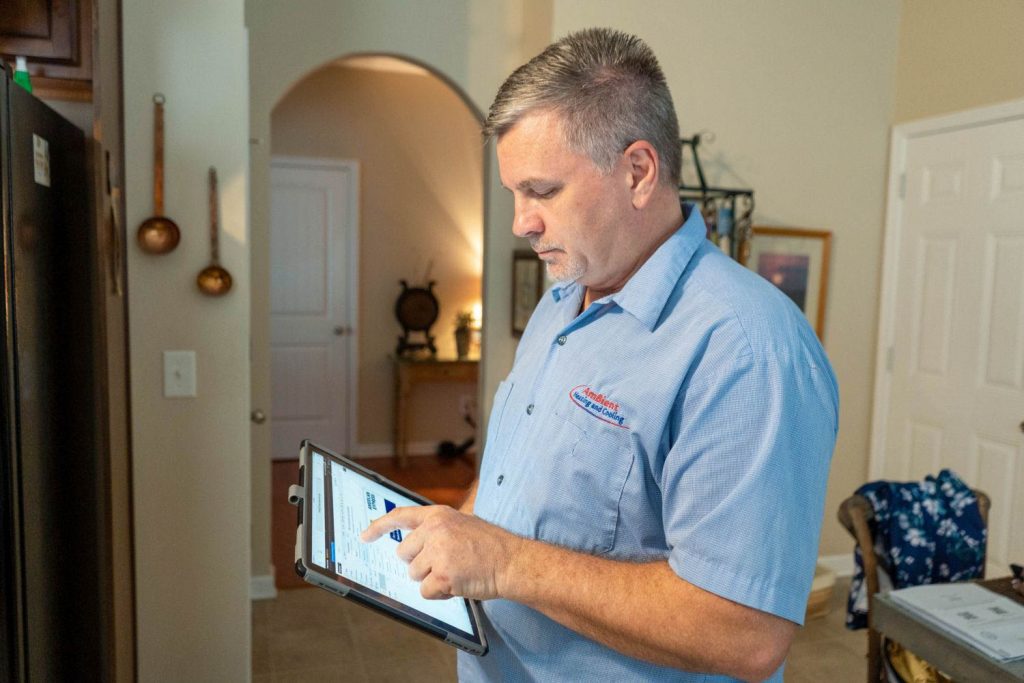 Signs Air Sealing is Recommended
If you are experiencing any of the above issues, it might be a good idea to have your air ducts inspected for leaks, mold growth, or other problems. We provide comprehensive air duct inspections that will identify the source of the problem, and our experts will let you know if your home requires air duct sealing.
Enjoy More Consistent Indoor Temperatures With Professional Air Sealing
Are you having trouble with hot or cold spots throughout your home?
Here's a quick and easy way to tell if leaking air ducts are the cause of hot or cold spots: put your hand up to the register in the affected room and compare the airflow there to the airflow in other rooms. Weaker airflow (or a complete lack of airflow) in the affected room indicates leaks in the ductwork.
Give our experts a call to have the problem inspected and diagnosed, and learn more about your options for air sealing.
Work With Our Cumming Air Sealing Experts for Custom Solutions
Air sealing is designed to provide your duct system with the insulation it needs. A professionally sealed and insulated home can help prevent air from escaping and allow you to enjoy greater indoor comfort.
The duct sealing process will be different with every household. Our experts will assess your needs and present you with a custom air sealing solution that targets your specific problems. We may recommend using patented technology to seal your ducts from the inside, or you may simply need to wrap fiberglass insulation around exposed sections of your ductwork.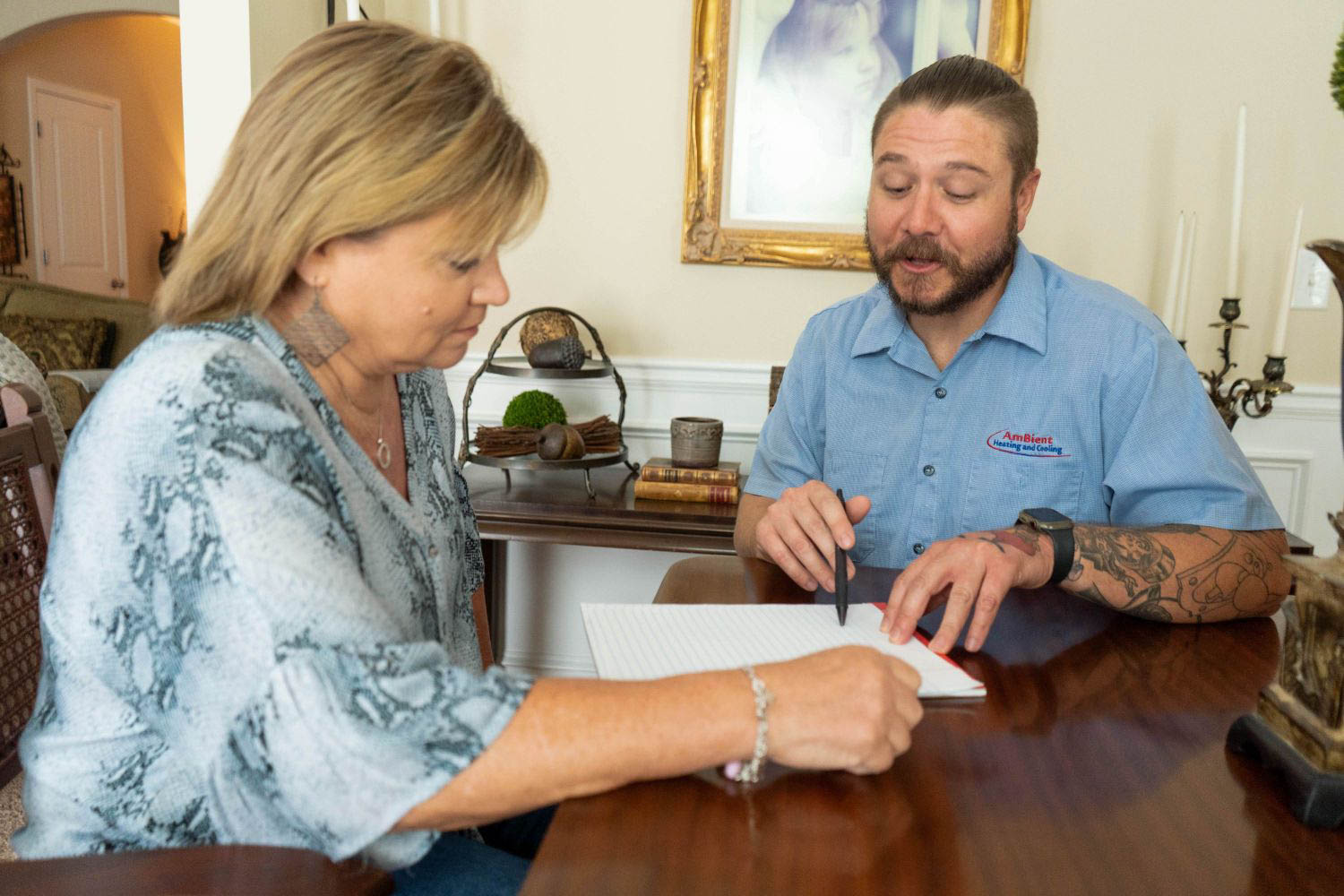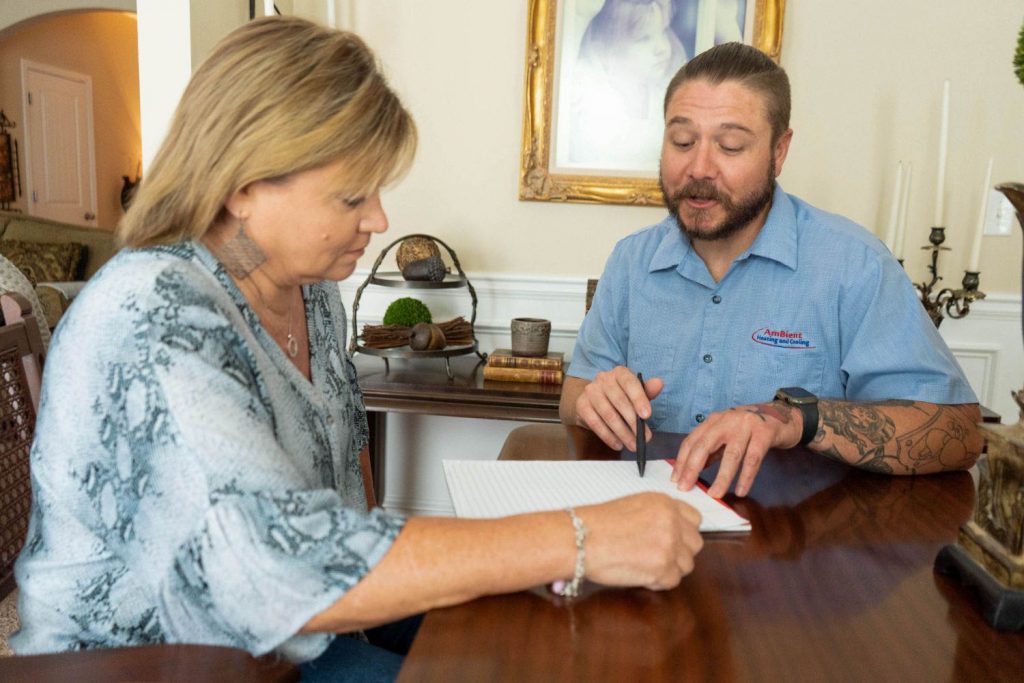 Before any work begins, we will explain the process in detail and as simply as possible, to ensure that you understand what's to be expected from the job.
Contact Our Cumming Air Sealing Professionals Today
At AmBient Heating and Air we understand how frustrating HVAC problems can be. This is why we are committed to making sure you receive fast turnarounds and quality solutions that are tailored to your needs. We will eliminate the problem from the source and help you to finally achieve long-term indoor comfort and peace of mind.
Call (404) 395-4103 to schedule professional air sealing services in Cumming, GA.